2016 Featured Artists
Santiago Ballerini
Santiago Ballerini, born in Buenos Aires, Argentina, is a graduate of Buenos Aires University (UBA) and studied Music Therapy. In addition to formal training of the piano, Santiago works with vocal coaches around the globe. (Alejandra Malvino, Reinaldo Censabella and Arthur Levi in NYC.) He currently studies at the Institute of Art of Teatro Colon and was a participant in the Opera Studio of the Teatro Argentino. This is the second year that Santiago has the honor to be part of the VOICExperience program. Last year, he was chosen to be part of the Pittsburgh theatre opera summer fest. Read Morehide
His most important roles performed are: "Belmonte" from Die entfürung aus dem Serrail; "Ferrando" from Cosi fan Tutte, Mozart; "Cardona" from Doña Francisquita, Vives; "Alfredo" La Traviata, Verdi; "Alfred" from Die Fledermaus, Strauss. Also his debut at Teatro Colon as "Prometeo" in Prometeo, Luigi Nono. The "Petit Messe Solennelle" of Rossini and the "9th Symphony" with the Symphony Orchestra of Bogota in Bogota's theatre, Colombia. Singing competitions: Santiago was semi-finalist of the competizione dell'Opera 2010 in Dresde, Germany; winner of the San Juan Opera Competition 2011 in Argentina; winner of the American Society competition 2012,NYC USA; winner of "Festivales Musicales 2013″ singing competition, Argentina; and semi-finalist at the"Neue Stimmen" 2013 singing competition in Güthersloh, Germany.  Performances of 2014 include: "Lord Percy" from Anna Bolena, Donizetti; "Lindoro" from L'Italiana In Algeri, Rossini; "Don Ottavio" from Don Giovanni, Mozart; "Romeo" from Romeo et Juliette, Gonoud.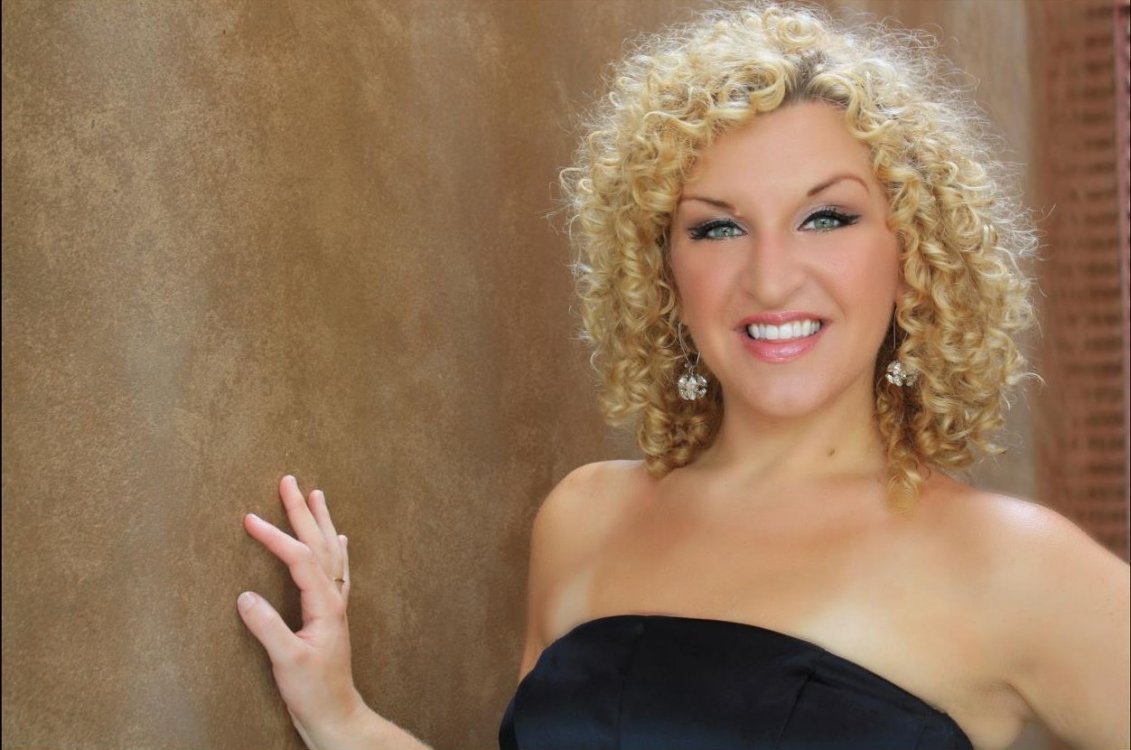 Jessica Ann Best
Jessica Best gave a spine tingling rendition of Lloyd Webber's "Don't Cry For Me Argentina" that bewitched everyone in the audience." – South Magazine
Read More
Ms. Best is thrilled to return to the Savannah Voice Festival this summer to sing the title role in Alice Ryley by Michael Ching and Gertrude in Roméo et Juliette. The 2016 season is exciting and filled with modern opera; including three world premieres and five role premieres. Ms. Best recently performed the role of Mrs. Foster in Shot! with Nickel City Opera. Earlier in the year she sang the roles of Ettalina and Stelladora in John Musto's Bastianello with the Rochester Lyric Opera, The Mother in Amahl and the Night Visitors with Nickel City Opera and the title role in the world premiere of Alice Ryley, by Michael Ching and The Savannah Voice Festival. She looks forward to  singing the roles of Bessie and Mary Rivers in the world premiere of Jane Eyre with the Center for Contemporary Opera in New York City in October 2016. Ms. Best is a returning artist with the Savannah Music Festival, giving concerts of the operatic and musical theater repertoire. Her credits include: Gotham Chamber Opera, The Santa Fe Opera Apprentice Program, Opera Tampa,  Finger Lakes Opera, The Savannah Music Festival, The Buffalo Philharmonic Orchestra, The Rochester Oratorio Society, The Rochester Bach Festival, The Rochester Chamber Orchestra, First Inversion and The Rochester Early Music Festival.
Michael Ching
Michael Ching (Composer and Librettist, ALICE RYLEY) is a composer, songwriter, conductor, and former arts administrator. His most recent opera, SPEED DATING TONIGHT! was commissioned and premiered by the Janiec Opera Company of the Brevard Music Center. Since its premiere in July 2013, SPEED DATING TONIGHT! has been produced fifteen times, including professional productions at Tri-Cities Opera, Amarillo Opera, and Microscopic Opera (Pittsburgh), and universities such as UT-Austin, the University of Memphis, Ithaca College, and the University of Central Florida. His 1996 opera BUOSO'S GHOST is a sequel to GIANNI SCHICCHI. It has proved lasting, with recent performances at Texas State University and the UNC-Chapel Hill. It will be performed at University of Central Florida next season. His 2010 opera, A MIDSUMMER NIGHT'S DREAM, opera a cappella was premiered by Opera Memphis, Playhouse on the Square, and DeltaCappella. A CD featuring the original cast was released on Albany Records in 2014.
Read More
Other works include CORPS OF DISCOVERY, commissioned by the University of Missouri to commemorate the Lewis and Clark Expedition and several one act operas. From 1993-2010, Michael was Artistic Director of Opera Memphis, where he was also General Director for much of the period. While at Opera Memphis, he participated in the seven million dollar campaign to build the Clark Opera Memphis Center, a headquarters and rehearsal studio for the company. He is currently Music Director of Nickel City Opera in Western New York, where he recently conducted their production of THE MARRIAGE OF FIGARO. This fall he will conduct his new orchestral reduction of Douglas Moore's THE BALLAD OF BABY DOE at Amarillo Opera. Other guest conducting engagements have included companies in Honolulu, Nashville, Fargo, and New Jersey. Michael has served on the artistic staffs of the opera companies of Miami, Virginia, and Chautauqua, and was trained at the Houston Opera Studio, where he studied opera composition with Carlisle Floyd. Michael attended Duke University where his composition teacher was Robert Ward. Michael lives with family in Ames, Iowa and is happy to hear your comments about ALICE RYLEY at MrBillow@juno.com. 
Megan Ann Cleaveland
Megan Ann Cleaveland, soprano, is a third year fellow with the A.J. Fletcher Opera Institute at the University of North Carolina School of the Arts (UNCSA), where she is pursuing a Master's of Music degree under the tutelage of Dr. Marilyn Taylor.
During her time as a Fletcher fellow, Megan has enjoyed performing the roles of Olympia in Offenbach's Les Contes D'Hoffmann and Serpetta in Mozart's La Finta Giardiniera as well as Adele in Die Fledermaus and The Foreign Woman in Menotti's The Consul. Professional engagements include Papagena in Die Zauberflöte and Mrs. Nordstrom in A Little Night Music, both with Piedmont Opera. She was recently the soprano soloist for UNCSA's Carmina Burana.
The past two summers included scenes from Lucia di Lammermoor during Opera Theatre of the Rockies' Vocal Arts Festival and a performance of the title role in Janáček's The Cunning Little Vixen, where she studied with soprano Renata Scotto in Mezzano, Italy.
Read Morehide
This season she performs the roles of Elena and Micaëla in the Institute's productions of Il cappello di paglia di Firenze and La tragédie di Carmen. This spring she sang the role of La Vierge Marie in Berlioz's L'enfance du Christ with the North Carolina Master Chorale.
Michael Colman
Bass-baritone Michael Colman recently completed his training in the opera programs of Baylor University and the University of Kansas. While pursuing his degrees, he performed many roles ranging from Mozart's Figaro to the Sorceress in Purcell's Dido and Aeneas and from the Judge in Gilbert and Sullivan's Trial by Jury to Collatinus in Britten's Rape of Lucretia. As an Apprentice Artist with the Lyric Opera of Kansas City, Michael made his professional debut as the Commissioner in Madama Butterfly and went on to sing in many of their productions including their recent showing of the Pulitzer Prize winning Silent Night. With the Janiec Opera Company at the Brevard Music Center, Michael was honored to perform one of his dream roles, Leporello from Mozart's Don Giovanni, as well as performances of Sweeney Todd and the opportunity to work with Grammy-winning composer Robert Aldridge on his new opera, Sister Carrie. Most recently, Michael debuted with Opera Fayetteville in their mainstage production of The Picture of Dorian Gray and entertained hundreds of area children as the Pilot in their outreach performances of The Little Prince. Read Morehide
Still to come in 2016, Michael will join the Young Artist Program of Ash Lawn Opera to cover Don Alfonso in
Cosi fan tutti.
Awards and honors include First Prize at the Kansas City Music Clubs Competition, the Patroness Award at the SAI Regional Music Competition, the Nicholas Raimondi Award at the Casa Italia Vocal Competition, and multiple First Place awards in the Texoma NATS Regional Competition.
​ Michael owes much of his success and joy in singing to his teacher, Dr. John Stephens at the University of Kansas, and has studied previously with Dr. Deborah Williamson and Dr. Jennifer Luiken. Conductors and directors with whom he has worked include Dean Anthony, Jerome Shannon, Keturah Stickann, Ward Holmquist, Eric Gibson, and David Neely. Coaches with whom he has worked include Martin Katz, Mark Ferrell, and Jeffrey Peterson. He has also sung in masterclasses taught by directors, singers, and coaches from across the United States including Nicole Cabell, William McGraw, and Darren Keith Woods.
Ashley Dannewitz
Ashley Dannewitz, born in Clearwater, Florida, holds a master's degree from the Manhattan School of Music and a bachelor's degree from the University of Florida. Most recently, she was a winner of the 2016 Kentucky District Metropolitan Opera Auditions and was named a Quarter-finalist in the 2016 American Traditions Competition. Recent roles include Alice in the World Premier of Michael Ching's Alice Ryley, Lucy in The Telephone, Donna Anna in Don Giovanni, First Lady in The Magic Flute, Vitellia in La Clemenza di Tito and Second Woman in Dido and Aeneas. Read Morehide
Previous roles include Countess in Le Nozze di Figaro, Mimí in La Bohéme, Annina in La Traviata, Margot in The Merry Widow, and Yum-Yum in The Mikado. In addition, Ashley spent a summer singing with the Music Academy of the West, two seasons as a Resident Artist with Opera Tampa, and was 2014 SVF Opera Idol's Second Place prize winner. Ashley is very excited to return to Savannah for her third year with the festival!
Shana Grossman
Soprano Shana Grossman, recent winner of the Anita Cerquetti International Opera competition, makes her New York City debut this July singing Adele in Martina Arroyo's Prelude to Performance program of Die Fledermaus. Other prizes include Distinction Award for The Metropolitan International Vocal Competition – Opera Division, and The Schuyler Foundation for Career Bridges award. Previous roles include Zerlina, Le Rossignol, Gilda, Musetta, Lauretta, Nannetta, Contessa di Folleville of Il viaggio a Reims, Laurie Moss of The Tender Land, Suor Genovieffa of Suor Angelica, and Madame Herz of The Impresario. This summer Ms. Grossman will cover Juliette of Gounod's Roméo et Juliette with Savannah Voice Festival.
Paulo Lapa
Described as a singer with great musical intelligence and sensitivity adorned with a refined timbre, the Portuguese lyric tenor graduated with a degree in Music and Singing Performance in 2012 – Aveiro University, Portugal. In Europe he has sung in fully staged operas with Filarmonia das Beiras Orchestra and at Portuguese National Theater São Carlos.
Read More
In January 2014 Paulo moved to Boston where he established a successful relationship with the VOICExperience Foundation and Savannah Voice Festival, singing in concerts, outreach and private events. Paulo's musical career started as a professional classical guitar player playing in Portugal, Russia, France and Germany and as a member of AMVP Guitar Orchestra he recorded two albums: Contrastes (2003) and Plaisir (2005). Since 2008 he has been developing his passion for all aspects of the Opera working also as a Production and Stage Manager for Orquestra do Norte Opera company producing up until now fifteen different Opera titles.
Jennifer Lindsay
Praised for her gorgeous tone and inspired musicality, soprano Jennifer Lindsay recently made her European debut as Donna Anna (Don Giovanni) in Prague, Czech Republic, under the direction of renowned baritone Sherrill Milnes and his wife, soprano Maria Zouves, at the Prague Summer Nights Festival.
In 2014, Jennifer was a featured soloist with the Pacific Symphony Orchestra and the Bakersfield Symphony Orchestra, and she performed several complete roles, including Violetta (La Traviata), Fiordiligi (Cosi Fan Tutte), and Alice Ford (Falstaff) with opera companies across the greater Los Angeles region. During the 2015 season, Ms Lindsay appeared as a featured guest artist with the Temecula Symphony Orchestra, conducted by John Mario DiCostanzo, and she made her modern opera debut as Lucha in the world premiere of HOPSCOTCH with The Industry, Los Angeles' cutting-edge experimental opera company (helmed by Pulitzer Prize-nominated director Yuval Sharon).  Read Morehide
Upcoming engagements for 2016 include a concert as soprano soloist in Carl Orff's
Carmina Burana
with the Southeast Symphony Orchestra, and a Resident Artist position with
Opera Naples
in Naples, FL. During her residency, Ms Lindsay will perform the role of Soprano in Tom Johnson's acclaimed minimalist work,
The Four-Note Opera
, as well as perform the role of Annina and cover the role of Violetta in
La
Traviata
under the baton of Ramon Tebar, Opera Naples Artistic Director and Principal Conductor at Florida Grand Opera.
Ms Lindsay has received numerous accolades, including an Encouragement Award in the James Toland Vocal Arts Competition, and she has been chosen as a semi-finalist in several national and international competitions, including the Loren Zachary National Opera Competition and the Opera Columbus Cooper-Bing International Vocal Competition. In early 2016, she will compete as a finalist in the Carolyn Bailey and Dominick Argento Vocal Competition, hosted by the National Opera Association. Ms Lindsay resides in Long Beach, CA.
Tiago Matos
Tiago Matos, baritone, was a member of Atelier Lyrique of the Paris National Opera between 2012 and 2014. During these two seasons he performed Enrico (Isola Disabitata), Bonafede (Il Mondo della Luna), Junius (The Rape of Lucretia) and the title role in Don Giovanni. He also did several concerts in Amphithéâtre Bastille and Palais Garnier. In this season, Tiago made his debut in the Paris National Opera performing Fiorello (Barbiere di Siviglia), along with Un Chevalier (Le Roi Arthus). He joined the Les Caprices de Marianne cast, playing Le Chanteur de Sérénade, for a two season tour in France with the Centre Français de Promotion Lyrique. Last June, Tiago was also part of the Mozart Residency in the Academy of the Festival d'Aix-en-Provence in France.
Read More
Next season he will play the role of Ceprano (Rigoletto) in the Paris National Opera.
Meechot Marrero
Soprano Meechot Marrero has been called "a revelation… a young Puertorrican star with a great career ahead" (El Nuevo Día). Ms. Marrero was the First Place winner in the 2014 Metropolitan Opera National Council Auditions, Puerto Rico District. There she was also the recipient of the audience award, the Fundación Angel Ramos Award and the Fundación Daisy Marrero Award. She was also the awardee of the Roberto I. Ferdaman, Inc. Award from Pro Arte Musical and Valedictorian for the 2014 Puerto Rico Music Conservatory graduating class. She has had the opportunity to work with one of the foremost composers and librettists of opera in the United States, Carlisle Floyd, during VOICExperience's collaboration with National Opera Week 2012 in Savannah, Georgia. Meechot has performed Haydn's The Creation, Mendelssohn's A Midsummer Night's Dream, Villa-Lobos' Bachianas Brasileiras No. 5, and de Falla's Siete Canciones Populares Españolas with the Puerto Rico Symphony Orchestra. For the latter she was celebrated for the beautiful timbre of dark tones of her voice… her elegance, stage presence, and natural musicality (El Nuevo Día).
Read More
She has attended programs such as: the International Institute of Vocal Arts in Puerto Rico, the International Vocal Arts Institute in Israel, Virginia and New York, the VOICExperience in Florida and Savannah, and Opera as Drama in New York. Her roles include Susanna in Mozart's Le Nozze di Figaro (Yale Opera Studio), Lauretta in Puccini's Gianni Schicchi (Yale Opera Studio), Zerlina in Mozart's Don Giovanni (Savannah Voice Festival), Norina in Donizetti's Don Pasquale (Opera in Willimamsburg), Mimì in Puccini's La Bohème (Savannah Philharmonic),Concepción in Ravel's L'Heure Espagnole (Conservatorio de Música de Puerto Rico), Fiordiligi in Mozart's Cosí fan tutte (Conservatorio de Música de Puerto Rico), and Amahl in Menotti's Amahl and the Night Visitors (Teatro de la ópera). Meechot began her musical studies with the San Juan Children's Choir, received her B. Mus from the Puerto Rico Music Conservatory, and is currently working on her M. M with the prestigious Yale Opera Program at the Yale School of Music.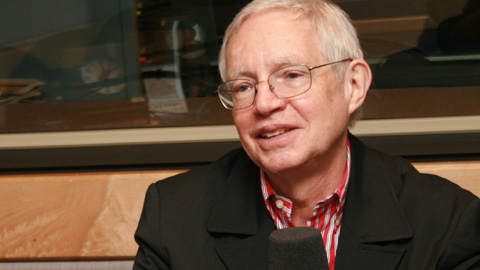 Fabrizio Melano
Fabrizio Melano, stage director, is an established figure on the international opera scene, having worked in leading opera houses throughout the world for more than 40 years. He began a long-standing relationship with the Metropolitan Opera in 1969 and has directed 21 operas there, among them seven new or revised productions.
Read More
He directed Tony Randall in his play, Pirandello's Right You Are, with the National Actors Theater and staged a new musical, Asylum, at the York Theater Company. In April 2010 Juilliard presented his production of Dialogues des Carmélites, and the Met and Juilliard presented his production of Armide in February 2012.
Carlton Moe
Carlton Moe, tenor, debuted at Carnegie Hall with the Detroit Symphony Orchestra as the Brother in Kurt Weill's The Seven Deadly Sins and has performed as soloist in major works such as Verdi's Requiem, Beethoven's 9th Symphony, Mozart's Requiem, and Handel's The Messiah with such orchestras as the Oregon Symphony, Portland Chamber Orchestra, Walla Walla Symphony, and the Charlottesville Symphony Society.
Heralded by the New York Times as an "ardent tenor" his previous opera credits include Lakmé (Gerald), I Capuletti e I Montecchi (Tebaldo), The Mother of Us All (John Adams), Ernest Bloch's Macbeth (Malcolm), with Manhattan School of Music Opera Studio, Roméo et Juliette (Tybalt) with Aspen Music Festival, Albert Herring (Albert) with Napa Music Festival, and The Elixir of Love (Nemorino) with the Student Opera Association of PSU. For his portrayal of Chevalier de la Force in Portland State University Opera's production of Dialogues des Carmélites, Mr. Moe "made a lasting impression that drew an additional helping of bravos at the end of the performance" (oregonmusicnews.com). Carlton also sang the role of Sparky in the premiere recording of Kenneth Froelich's opera Valentine with Heretic Opera.
Read More
He completed his B.M. in voice at Portland State University and his M.M. in classical voice at The Manhattan School of Music.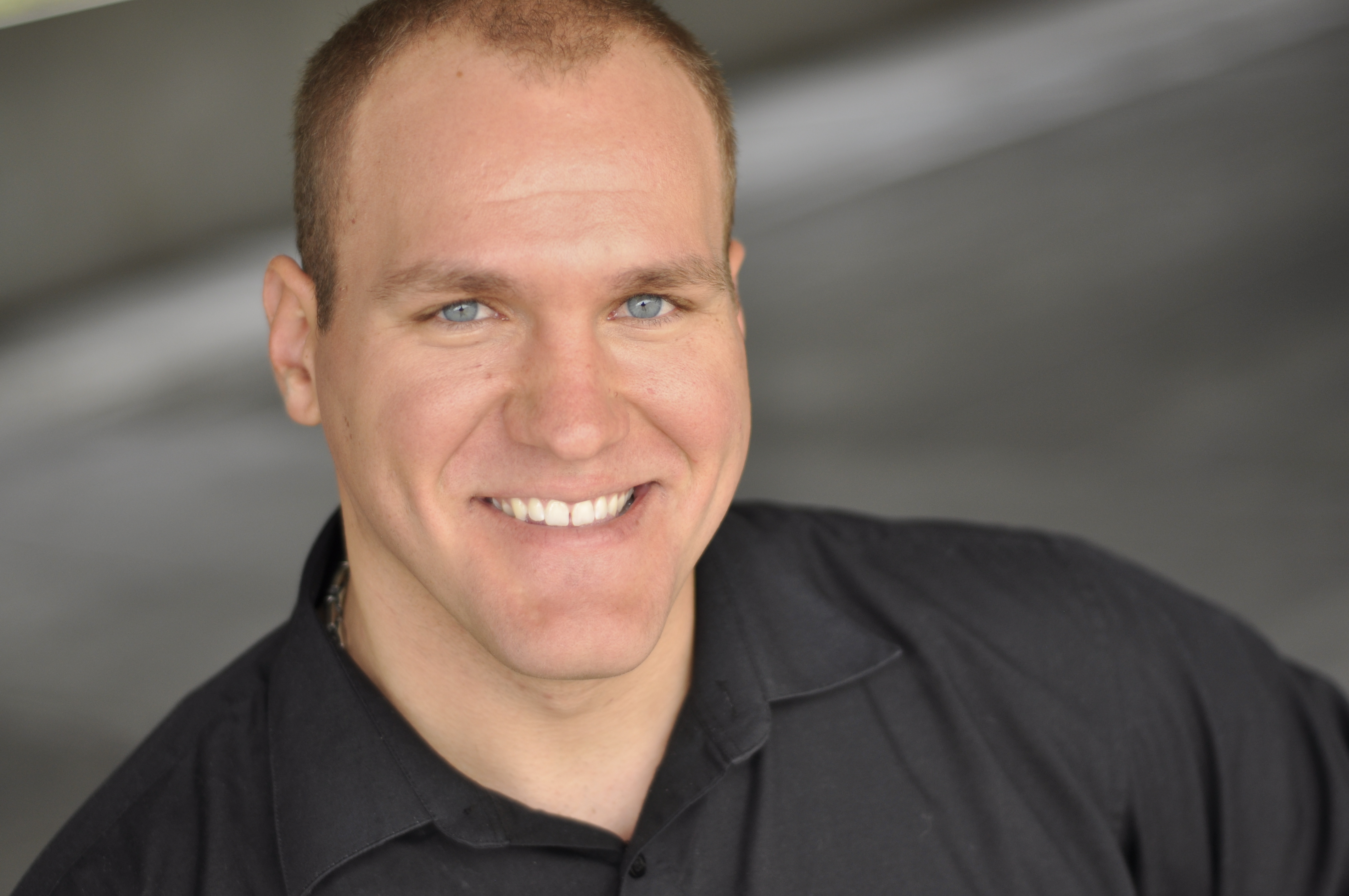 Scott Russell
Scott Russell, bass, is from Roanoke, Va. and currently lives in New York City. Scott is enjoying a career ranging from opera and music theater to oratorio and church music at home and abroad. He is the recipient of many awards including the NYC district and regional winner of the Metropolitan Opera National Council Auditions. Some recent credits include: Gianni Schicchi (Simone) with the Savannah Music Feststival; La bohème (Colline) with Savannah Philharmonic and V.O.I.C.Experience, Don Giovanni (Il Commendatore), Schwabacher Summer Concerts, and 2 Grand Finale concerts with Merola Opera program of San Francisco Opera;Read Morehide
Mother of us all (Daniel Webster), La boheme (Colline), Die Zauberföte (Sprecher) with Manhattan School of Music; La Péricole (cover of Don Andrès, Vice-Roi) with New York City Opera; world premiere of Jack and the Beanstalk (The Giant) with Nevada Opera, the world premiere of Quartet (Bear) at Carnegie Hall with RTB, Don Giovanni (Masetto) with Nevada Opera, Susannah (Rev. Olin Blitch) with the International Vocal Arts Institute in Israel and Virginia, Oliver! (Bill Sykes) with Utah Festival Opera and MT, and the musical revue It's a Grand Night for Singing ("Leading Man") with Washington D.C. Savoyards. Mr. Russell is a regular soloist at churches up and down the east coast.
Kristin Schwecke
Kristin Schwecke holds a Performing Artist Certificate from the AJ Fletcher Opera Institute. During her time there, she was featured as the soprano soloist, Lia, in Debussy's L'efant prodigue, with the University of North Carolina School of the Arts Symphony Orchestra. Kristin also sang the title role in Puccini's La Rondine, Mrs. Coyle in Benjamin Britten's Owen Wingrave, Alice Ford in The Merry Wives of Windsor and also performed the role of Abigail Williams in Robert Ward's The Crucible , a joint production with UNCSA and Piedmont Opera. This fall, Kristin performed again with Piedmont Opera, as Kate Pinkerton in Madama Butterfly . This past summer, Kristin performed with the Hubbard Hall Opera Theatre as Countess in Le Nozze di Figaro . In the summer of 2013 she was an Apprentice Artist with Chautauqua Opera, where she performed in Benjamin Britten's Peter Grimes and was a featured soloist with the Chautauqua Symphony Orchestra . She also covered the role of Alice Ford in Verdi's Falstaff. Kristin is a former Young Artist with the Crested Butte Music Festival where she sang Mimi (La bohème) in concert under the baton of Covent Garden's David Syrus.
Read More
In concert, Kristin has most recently sung Verdi's Requiem with the UNCSA Symphony Orchestra and Bruckner's Te Deum with The Fayetteville Symphony Orchestra. She has appeared as the soprano soloist in Mendelssohn's Elijah and Beethoven's Mass in C with The University of Wisconsin Madison's Symphony Orchestra. She was also the soprano soloist in Orff's Carmina Burana with the Cobb Symphony in Georgia. Ms. Schwecke has received honors in the Heafner Williams Vocal Competition, the Fritz and Lavinia Jensen Foundation Competition, Charlotte Opera Guild Competition, RosenSchaffel Young Artist Competition, Schubert Club Bruce P Carlson Scholarship Competition and internationally from the Czech and Slovak International Singing Competition. She was also the winner at the District level and received an Encouragement Award at Regional level in the Metropolitan Opera National Council Auditions.
Chad Sonka
Chad Sonka is quickly becoming a sought after American baritone. This summer, he joined Central City Opera as an Apprentice Artist, covering Scarpia in Tosca. Most recently, Chad performed the role of Don Quixote in The Man of La Mancha with Cedar Rapids Opera Theatre. Previous performing credits: Gianni Schicchi (Marco) with Savannah Music Festival; Carmen (Dancïro) with Cedar Rapids Opera Theatre; The Mother of Us All (Virgil T.), The Rape of Lucretia (Junius), Faust (Wagner), Elijah (Elijah) with Manhattan School of Music, and Amahl and the Night Visitors(King Melchior) with Nevada Opera. Mr. Sonka has been a chosen participant of Dolora Zajick'sInstitute for Young Dramatic Voices, as well as Sherrill Milnes' VOICE Studio at the Savannah Voice Festival for four summers.Read Morehide
He was also a featured bass soloist with the Cedar Rapids Concert Chorale and has performed recitals at Luther College in Decorah, Iowa. Chad is also an active voice teacher, previously teaching at Manhattan School of Music and now at Luther College.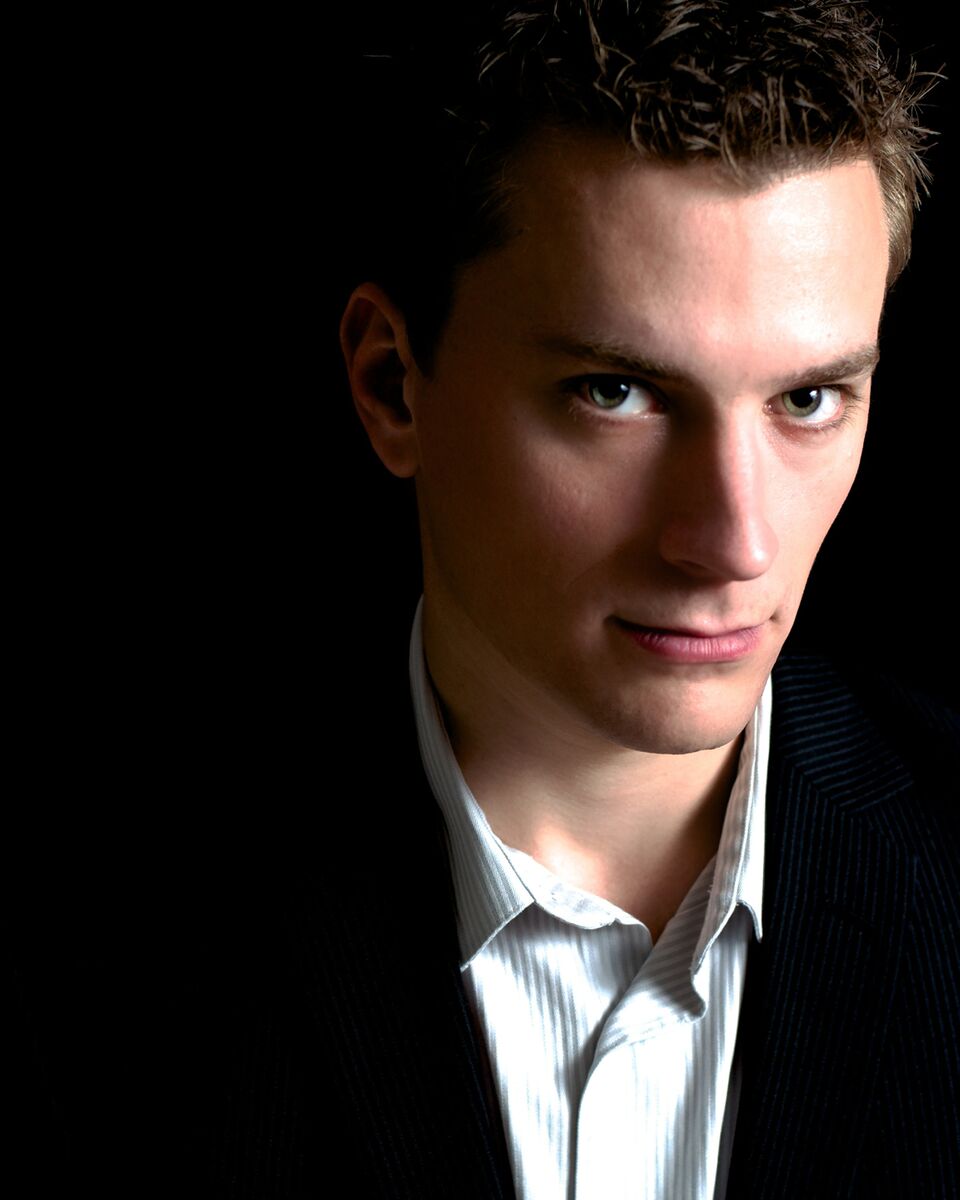 James Wright
Described by critics as "tremendous," "entertaining" and "talented," baritone James Wright is a favorite among audiences for his charismatic presence and warm tone. His recent operatic roles include the Sacristan in Tosca, Rev. Gruffydd in Roger Ames' How Green was My Valley with El Paso Opera, Angelotti in Tosca with Nickel City Opera and Papageno in The Magic Flute with Undercroft Opera of Pittsburgh. This season James will be appearing as Count Almaviva in Le Nozze di Figaro and Bob inThe Old Maid and the Thief with Nickel City Opera and Richard White in Michael Ching's Alice Ryley with The Savannah VOICE Festival.
Read More
Other operatic roles include The Pilot in Portman's The Little Prince, John Sorel in The Consul, Valentin in Gounod's Faust, Dr. Malatesta in Don Pasquale, Schaunard in La Bohéme and King Melchior in Menotti's Amahl and the Night Visitors.
---
2016 Milnes VOICE Studio Artist Bios