Festival Events
Fri, November 3 at 8:30pm
Davenport House, 324 E State St
Tickets: $42.50      Run time: 60 min.
Immersion performance
with live instrumental ensemble

Move through the Davenport House as the scenes change, while singers perform around you! Requires negotiating one short flight of stairs
A new work by Michael Ching, Composer-in-Residence for the Savannah VOICE Festival
Commissioned by Savannah VOICE Festival and VOICExperience
Go back in time for the premiere of Ching's Anna Hunter, The Spirit of Savannah, a story of the woman who changed the future of Savannah through the past and its preservation. The opera follows Louise, a young tour guide in training at the Davenport, who struggles to find her own voice. After a knock on the head, she encounters a mysterious woman who takes her on a journey through the history of the Davenport, and the preservation of Savannah. Louise discovers this woman is in fact Anna Hunter, and is awed by the profound impact she had on the Savannah we know today. Come along for this immersive journey told through music!
CAST
Anna Hunter – Maria Zouves/Kristin Schwecke
Louise – Emily Righter
Mr. Progress – Jeffrey Martin
Quortina – Melanie Campbell
Sarah Davenport – Shana Grossman
Isaiah Davenport – Sean Christensen
Lucy Barrow McIntire – Legera Danielides
Katherine "Kass" Judkins Clark – Abigail Martin
Jane Adair Wright – Angela De Venuto
featuring the Savannah Arts Academy Chorus
ENSEMBLE
Michael Ching, piano
Lorraine Jones, flute
Scott Moore, violin
Marc Chesanow, bass
Sponsored by Kerry Wicke and Old Town Trolley Tours of Savannah
Presented in collaboration with the Davenport House Museum
This program is supported in part by the Georgia Council for the Arts through the appropriations from the Georgia General Assembly. GCA is a Partner Agency of the National Endowment for the Arts.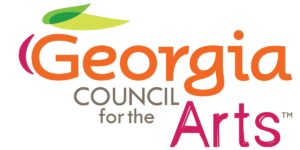 Buy Tickets