Description
Go back in time for the premiere of Ching's Anna Hunter, The Spirit of Savannah, a story of the woman who changed the future of Savannah through the past and its preservation. The opera follows Louise, a young tour guide in training at the Davenport, who struggles to find her own voice. After a knock on the head, she encounters a mysterious woman who takes her on a journey through the history of the Davenport, and the preservation of Savannah. Louise discovers this woman is in fact Anna Hunter, and is awed by the profound impact she had on the Savannah we know today. Come along for this immersive journey told through music!
Sponsored by Kerry Wicke and Old Town Trolley Tours of Savannah
Presented in collaboration with the Davenport House Museum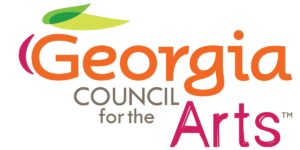 This program is supported in part by the Georgia Council for the Arts through the appropriations from the Georgia General Assembly. GCA is a Partner Agency of the National Endowment for the Arts.