The 2018 VOICE Gala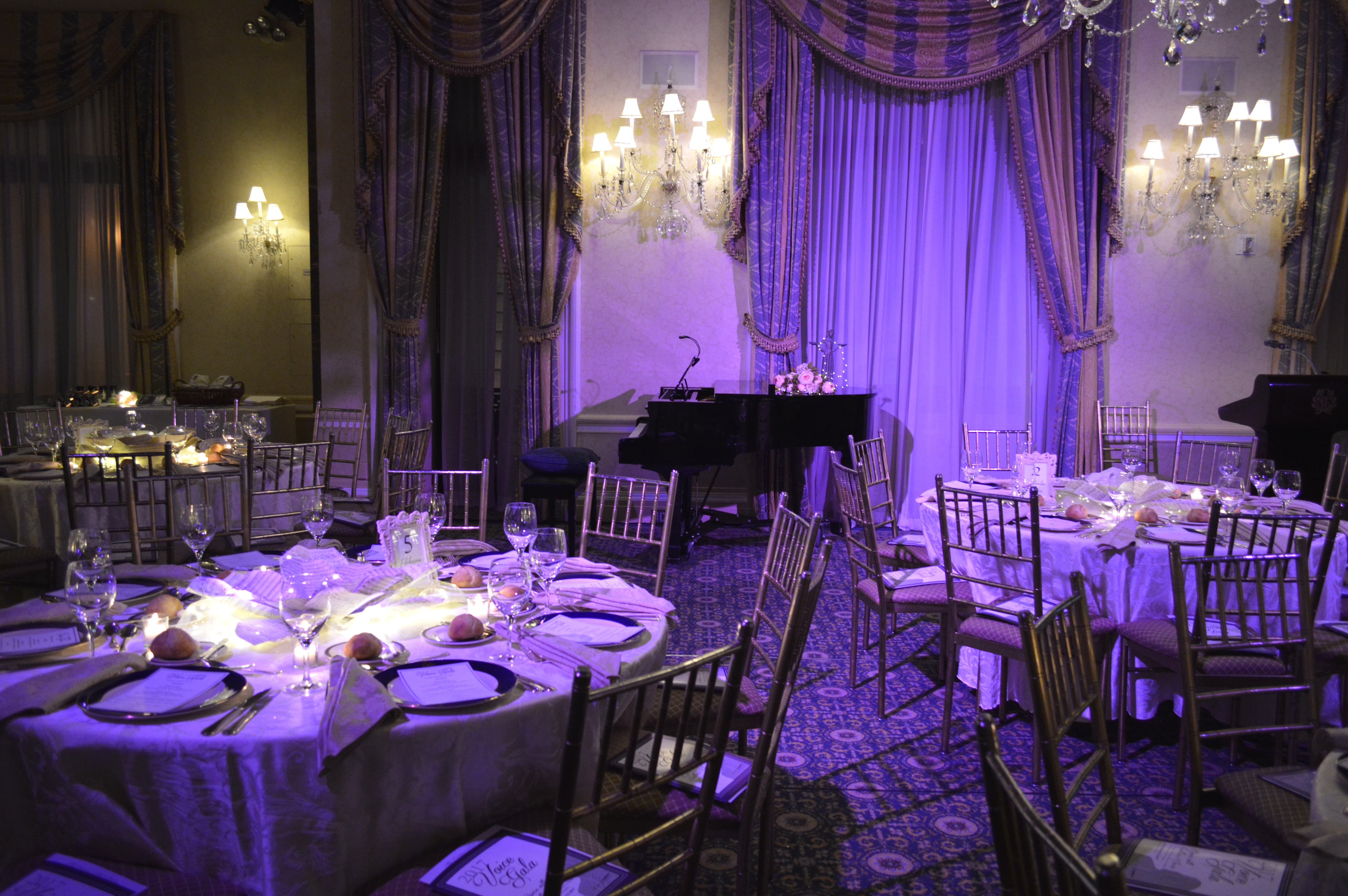 Celebrate the start of spring with this elegant evening at the Harmonie Club.
Opera legend Sherrill Milnes and Maria Zouves host this celebration of opera and song to benefit arts education for VOICExperience, a Sherrill Milnes VOICE Program. The VOICExperience Foundation, Savannah VOICE Festival's sister organization, will hold its annual VOICE Gala on March 20 honoring American mezzo-soprano Denyce Graves with the 2018 Milnes VOICE Award.
Themed "La Primavera," this elegant event will celebrate the first day of spring at New York's Harmonie Club, located at 4 East 60th Street. The annual tradition will be hosted by opera legend and VOICExperience co-founder Sherrill Milnes and guests will enjoy a sumptuous Italian dinner and cocktails before the evening's presentation.
In addition to recognizing Graves, special guests James Morris, Neil Shicoff, Mignon Dunn, Martina Arroyo and Carmen De Lavallade will be part of this wonderful event. Festivities will include a special memorial tribute to esteemed actor and VOICE faculty alum Tony Randall with the Randall family in attendance.
Milnes expresses his enthusiasm, "Tony was such a great friend and lover of opera. I am so pleased to pay homage to his career and love of music. Along with the beautiful and talented Denyce Graves as our honoree, it will be a very special Gala for me personally."
The Milnes VOICE Award celebrates and recognizes those who have made an extraordinary difference in the perpetuation of excellence in the art of great singing in the operatic repertoire and other classically sung genres of music. Previous recipients include legendary bass-baritone James Morris, tenor Neil Shicoff, mezzo-soprano Mignon Dunn and soprano Diana Soviero.
Thanks to its vibrant reception, themed dinner and lively performances by VOICExperience alumni and guest artists, the event has become one of its guests' favorite evenings and has raised over $78,000 in scholarships in the past.
The gala is part of "Opera as Drama," a week-long, annual VOICExperience program, and funds raised from this event support the nonprofit organization in perpetuating the legacy of vocal arts through life-changing intensives, performances, and community-enhancing outreach events. Milnes and his wife, operatic soprano Maria Zouves, founded the VOICExperience Foundation to pass on the traditions of great singing and develop new audiences for opera.
Since 2001, VOICExperience has helped thousands of singers find their career path. Esteemed alumni include: Daniel Okulitch, Santiago Ballerini, Yonghoon Lee, Amy Shoremount-Obra, Micaëla Oeste and Christopher Tiesi. "'Opera as Drama' week – and the Milnes VOICE Gala – are the perfect way to segue into the wonderful things we have planned for 2018," Zouves said. "We're thrilled to honor Denyce Graves, one of the world's most famous mezzo-sopranos and upcoming faculty member for our summer program. Given Denyce's focus on education, recognizing her during this week of intense study just seemed like a natural decision."
---
Feb 15, 2018