A Unique Collaboration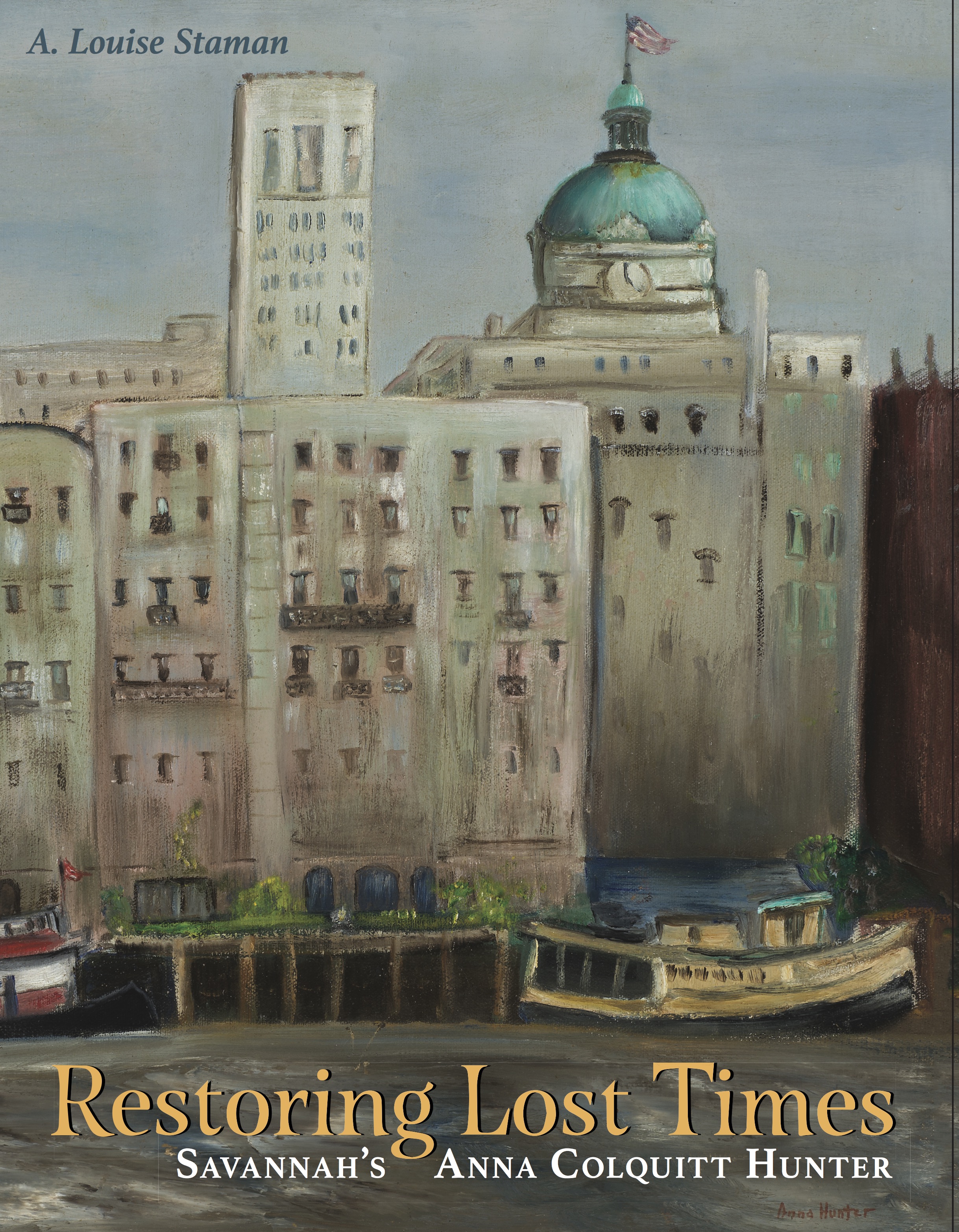 Our composer in residence, Michael Ching, has been working alongside respected Savannah biographer and published author A. Louise Staman who will be launching RESTORING LOST TIMES – Savannah's Anna Colquitt Hunter to coincide with the opera premiere and will be at every production with signed copies of her new book hot off the press. Take the opportunity to pre-order your signed copy in advance at www.alouisestaman.com/pre-order-books.
RESTORING LOST TIMES
Savannah's Anna Colquitt Hunter is the true story of Anna as she embraced the triumphs and tribulations of her long life with gusto working and playing hard, feeling deeply and participating fully. In a compelling tale of all the phases of her life as she became a wife, mother, widow and served abroad during the Second World War before her stunning contributions in preserving Savannah's historic homes and landmarks, this biography is a must read. Beautifully illustrated with reproductions of many of Anna's own paintings and photographs from throughout Anna's life this biography is the perfect companion to the opera. Visit www.alouisestaman.com for more information and like her on Facebook at A. Louise Staman – Author.
A. Louise Staman has been a writer, poet, and researcher for nearly all of her adult life. She has located criminals, learned that a 'high-born' heroine was once a prostitute, and traced many lives through wars, occupations, corruption, and malice. Four years ago she was working in the archives of the University of Georgia when she found an old picture of an ancient woman, dressed to the nines, staring straight at her – almost as if to say, "I dare you to discover my story." All she had was a name, Rebecca Latimer Felton. What she discovered was one of the most remarkable women in American history, and a story so turbulent and filled with drama, it seemed like fiction. The result is a book: Loosening Corsets: The Heroic Life of Georgia's Feisty Mrs. Felton, First Woman Senator of the United States. Louise tells the story of this outstanding woman known once again, along with all that she did in her beloved state of Georgia before turning to the life of Anna Hunter when during the course of her research she encountered rotting buildings; fights with the wrecking ball; plane spotting and ship watching; love amidst the children; bazooka shooting; exotic Oran and teeming Naples; drunken or shattered or War-exhausted soldiers; luxury in a Nissen Hut; and the Hysterical Society. Most important, however, is how this far-from wealthy woman managed to save so many historical homes and buildings, found the Historic Savannah Foundation, and restore the center of Savannah, making it one of the most beautiful towns in the nation. Be one of the first to experience RESTORING LOST TIMES – Savannah's Anna Colquitt Hunter – available from October 30 2017 and available for pre-order now.
---
Sep 27, 2017