Announcing a New Concert Series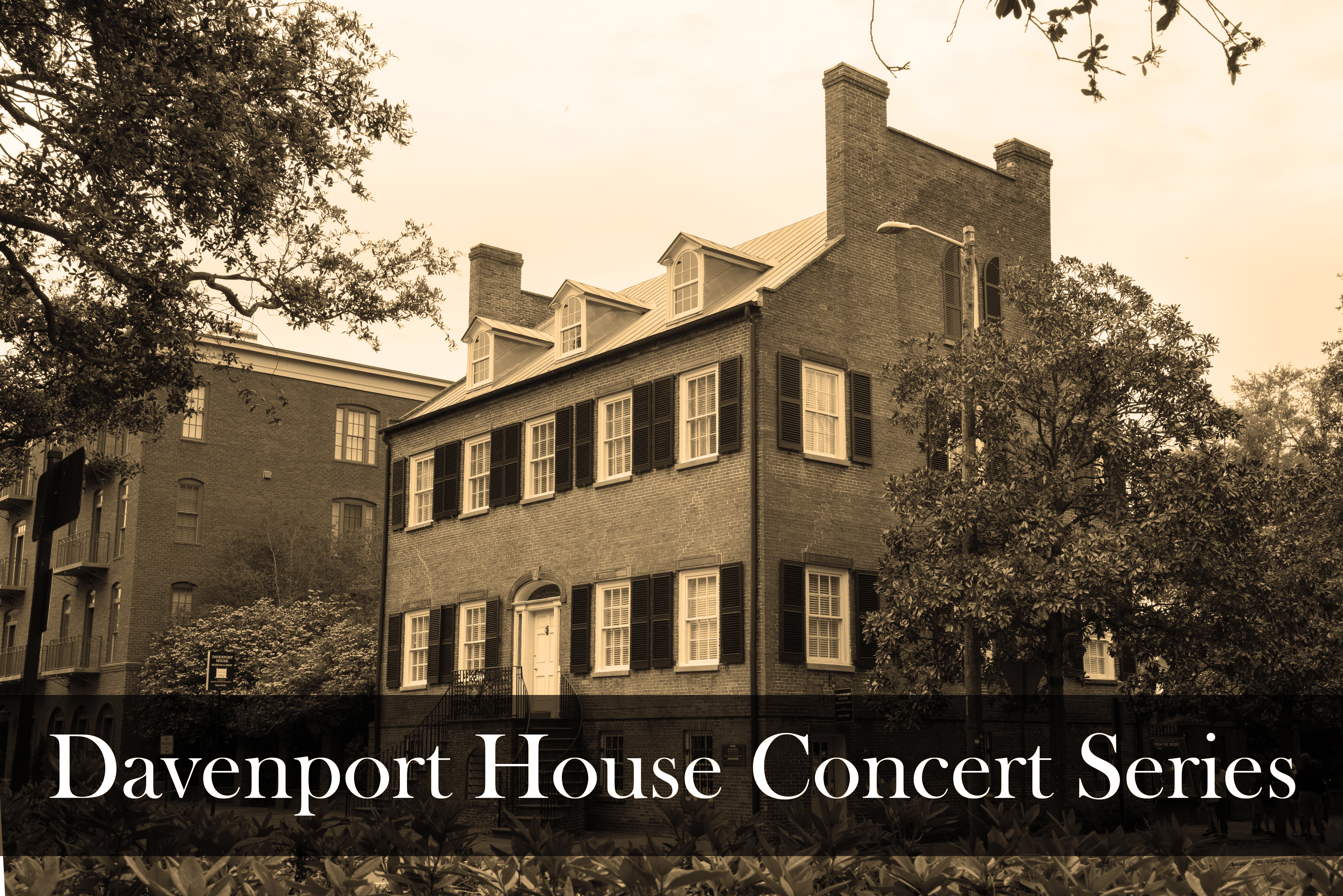 Following a successful partnership on the world premiere of Michael Ching's Anna Hunter, the Savannah VOICE Festival and Davenport House Museum announce a new collaboration. Once a quarter, the Festival Artists will return to Savannah for intimate concerts in the Davenport House Drawing Room and Kennedy Pharmacy to celebrate the change of seasons.
The first of these concerts, "Fall Phantoms and Scary Tunes," falls on Monday, October 15th. Savannah's haunted past inspires the music for this intimate concert at 7:00pm in the Davenport House Drawing Room.
Next, the Festival explores "Winter Melodies and Crystal Dream" in a concert of music to set the mood for the winter season. This varied program of art songs and popular music will be presented at 2:00pm on Sunday, December 2nd in the Kennedy Pharmacy.
The new year brings a new season of "Spring Songs and Blooming Flowers." With the Davenport House Garden in full bloom, the Festival celebrates with songs inspired by flowers. This concert, set for 7:00pm on Monday, March 11th in the Davenport House Drawing Room, will feature famous pieces like the Flower Duet and explore lesser known pieces by the great composers for the voice.
The Concert Series comes to a close with a summer concert. The Festival Artists sing songs of romance and summer love in this hour-long performance at 7:00pm on Tuesday, June 4th in the Davenport House Drawing Room.
---
Sep 12, 2018