Featured Artists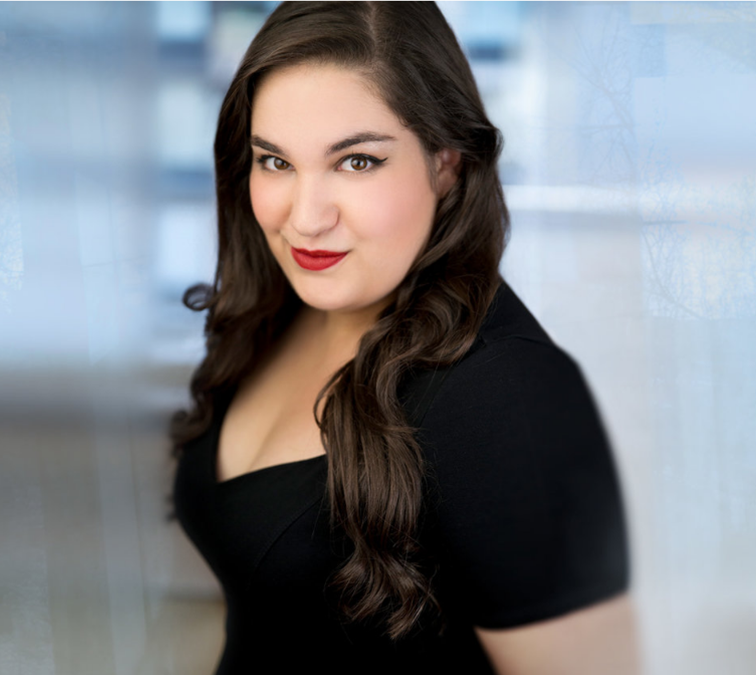 Liz Lang
Opera News has applauded American soprano Liz Lang for her "comedic timing and clear resonant tone." This March, Liz made her Lincoln Center debut in a new production of La Traviata with the Philharmonic Orchestra of New York. She will also take part in a Japanese tour with the production in 2019.  In April 2016, Liz made her professional debut as Iris in Opera Omaha's production of Handel's Semele. In this new production directed by James Darrah, designed by the creative members of Chromatic, and conducted by Grammy® award winner Stephen Stubbs, "Liz Lang stole her scenes as a spritely Iris with her iridescent soprano" (Omaha World Herald) and "provided some much welcome comic relief" (Wall Street Journal).  Liz is an active recitalist, having performed a recital tour throughout Tuscany, at The Riverside Church, and various New York venues, including the Juilliard School.  Some other favorite operatic roles include Papagena (Die Zauberflöte), Adina (Elixir of Love) Frasquita (Carmen), and the Foreign Woman (The Consul).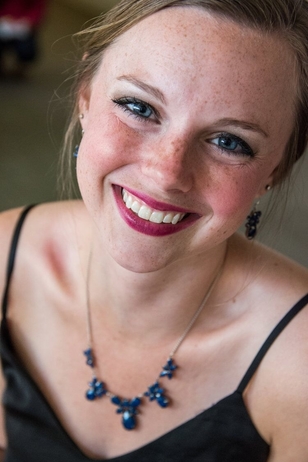 Emily Yocum Black, sponsored by Daniel C. Cohen
Described as "bright-toned and vividly alluring" and "a sleek and glistening vocal talent" (San Francisco Chronicle) American soprano Emily Yocum Black is quickly emerging as a versatile and accomplished performer of varying genres of music. Known for her sparkling, clear timbre and particular gifts as a communicator, Emily feels at home in oratorio, chamber music, art song, opera, and musical theatre. Emily has performed major works with various orchestras and chamber ensembles including the Louisville Orchestra, Spire Chamber Ensemble, the Jackson Symphony, American Bach Soloists, Tafelmusik Baroque Orchestra, the Madison Bach Musicians, and Bourbon Baroque. Emily was recently named Silver Medal Winner of the 2019 American Traditions Vocal Competition and 2nd Place winner at the 7th Annual Handel Aria Competition. In previous seasons, Emily was named winner of the Sherrill Milnes Opera Award at the American Traditions Voice Competition in Savannah, Georgia.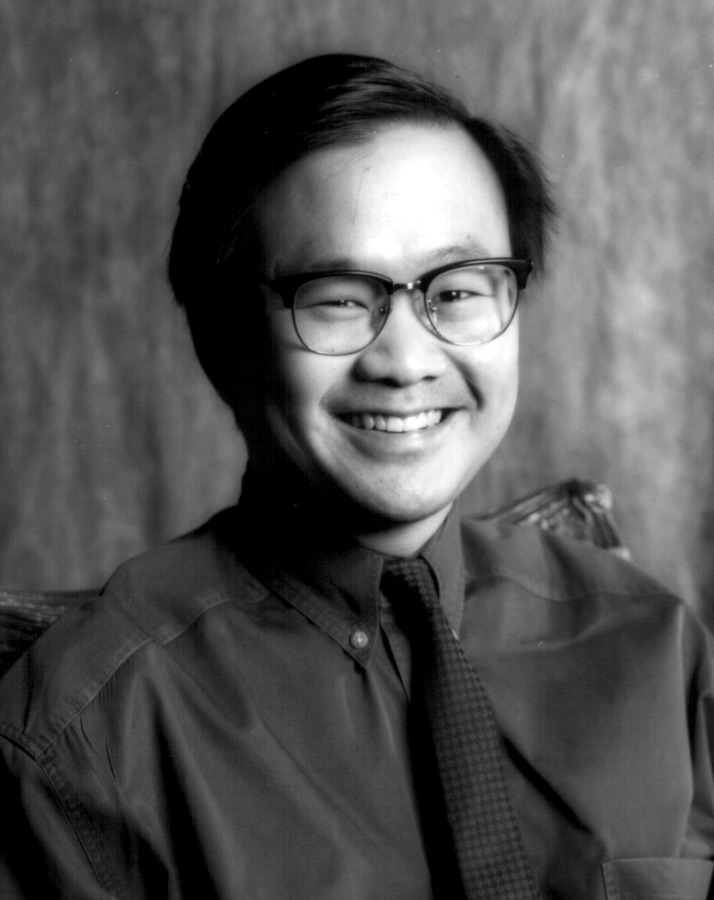 Michael Ching
Michael Ching (Composer and Librettist, ALICE RYLEY) is a composer, songwriter, conductor, and former arts administrator. His most recent opera, SPEED DATING TONIGHT! was commissioned and premiered by the Janiec Opera Company of the Brevard Music Center. Since its premiere in July 2013, SPEED DATING TONIGHT! has been produced fifteen times, including professional productions at Tri-Cities Opera, Amarillo Opera, and Microscopic Opera (Pittsburgh), and universities such as UT-Austin, the University of Memphis, Ithaca College, and the University of Central Florida. His 1996 opera BUOSO'S GHOST is a sequel to GIANNI SCHICCHI. It has proved lasting, with recent performances at Texas State University and the UNC-Chapel Hill. It will be performed at University of Central Florida next season. His 2010 opera, A MIDSUMMER NIGHT'S DREAM, opera a cappella was premiered by Opera Memphis, Playhouse on the Square, and DeltaCappella. A CD featuring the original cast was released on Albany Records in 2014.
Read More
Other works include CORPS OF DISCOVERY, commissioned by the University of Missouri to commemorate the Lewis and Clark Expedition and several one act operas. From 1993-2010, Michael was Artistic Director of Opera Memphis, where he was also General Director for much of the period. While at Opera Memphis, he participated in the seven million dollar campaign to build the Clark Opera Memphis Center, a headquarters and rehearsal studio for the company. He is currently Music Director of Nickel City Opera in Western New York, where he recently conducted their production of THE MARRIAGE OF FIGARO. This fall he will conduct his new orchestral reduction of Douglas Moore's THE BALLAD OF BABY DOE at Amarillo Opera. Other guest conducting engagements have included companies in Honolulu, Nashville, Fargo, and New Jersey. Michael has served on the artistic staffs of the opera companies of Miami, Virginia, and Chautauqua, and was trained at the Houston Opera Studio, where he studied opera composition with Carlisle Floyd. Michael attended Duke University where his composition teacher was Robert Ward. Michael lives with family in Ames, Iowa and is happy to hear your comments about ALICE RYLEY at MrBillow@juno.com. 
Dan Gettinger
Dan Gettinger has worked as a pianist and/or vocal coach for Chautauqua Opera Company, Palm Beach Opera, Opera Tampa, Santa Fe Opera, Florida Grand Opera, and Shreveport Opera.
In addition to serving as a judge for different opera competitions including the Licia Albanese-Puccini Foundation and the Loren L. Zachary Foundation, Dan has also performed as a recital pianist for many artists, including Heidi Grant Murphy, Patricia Racette, and Florence Quivar.
Dan has held university faculty positions as an educator of Musical Theater, conducting many productions at the Manhattan School of Music, The Hartt School at the University of Hartford,  Florida International University, and Brooklyn College in Brooklyn, New York.  He has also conducted productions of Sweeney Todd, Carousel, and My Fair Lady for Shreveport Opera, as well as having served as assistant conductor of the national tours of the original Broadway productions of No, No, Nanette and A Little Night Music.  He has worked as a musical arranger and pianist for both Debbie Reynolds and Diahann Carroll, at the Desert Inn, Riviera, Frontier, and Sands hotels in Las Vegas, as well as working as dance arranger on the Julie Andrews film S.O.B.
Justin Havard
Justin Havard is an accomplished director, pianist, and singer who has spent the last 13 years making music in the Tampa Bay area.  Originally from Mobile, Alabama, he received his Bachelors and Masters Degrees in Choral Music Education from Florida State University with an emphasis on Piano. He was the collaborative pianist for the Florida All-State Men's Choir in 2017 and 2018, and he has played for many national tours including The Book of Mormon, Wicked, and Spamalot.  He also regularly performs as a pianist with the St. Petersburg Opera and the V.O.I.C.Experience program, led by Sherrill Milnes.
During his 13 years as the choral director at Palm Harbor University High School, they gained recognition and honors both statewide and nationally.  Mr. Havard is particularly known for his work with Acapella Groups and Musical Theatre, and he has presented at both the Florida Music Educators' Association Conference and the Florida State Thespian Conference.  He has worked as a music director for theatrical productions both equity and amateur, and his theatrical work at the high school level is well-known in the state.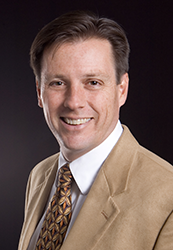 Dr. Christopher E. Hendricks
Having previously worked museum settings such as Old Salem, Inc. and Historic Bethabara Park in North Carolina and the Colonial Williamsburg Foundation, three museums which specialize in interpreting the eighteenth century, Dr. Christopher E. Hendricks has delved deep into public history. While he mostly works with more hands-on aspects of public history, he has been involved in one extremely exciting digital history project, the Virtual Historic Savannah Project as a social history content supervisor. The site "documents the evolution of urban form by combining architectural and social history research with 3D computer and database technology." (http://vsav.scad.edu) Begun in 1997 and funded in part by grants from the National Endowment for the Humanities and the Georgia Humanities Council, Virtual Historic Savannah allows researchers to travel virtually through Savannah's National Landmark Historic District at any year since its founding in 1733, seeing 3D models of extant structures, lists of building owners and occupants, and contemporary and historic photos of 2,200 buildings. It serves as just one example of the type of database that can be developed to address social history questions involving issues such as race, gender, the environment, and trade.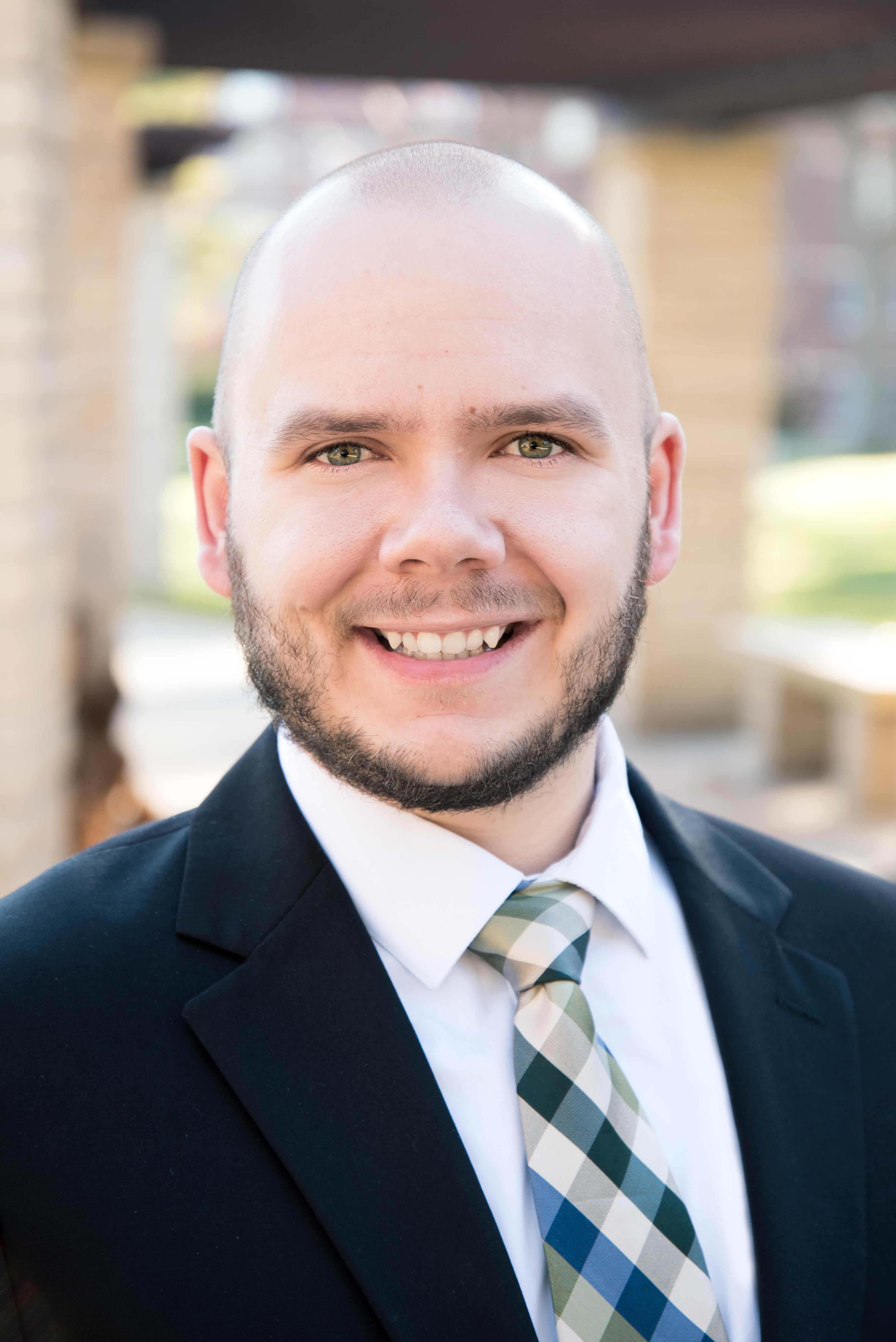 Chad Sonka
Chad Sonka is an establishing himself as a versatile American baritone. He will be a featured artist with the Simon Estes Young Artist Foundation this spring. Most recently, he performed as the baritone soloist in Vaughan Williams' Dona Nobis Pacem at Carnegie Hall with Iowa State University and Mahler's Kindertotenlieder with Oneota Valley Community Orchestra. Previous performing credits: Tosca (Scarpia – cover) with Central City Opera; Gianni Schicchi (Marco) with Savannah Music Festival; Man of La Mancha (Don Quixote) and Carmen (Dancaïro) with Cedar Rapids Opera Theatre; The Mother of Us All (Virgil T.), The Rape of Lucretia (Junius), Faust (Wagner), Elijah (Elijah) with Manhattan School of Music; and Amahl and the Night Visitors (King Melchior) with Nevada Opera. He was the first-place winner of the Metropolitan Opera National Council Auditions – Iowa District in 2017. Chad is an active voice teacher and currently serves on voice and opera faculty at Iowa State University. He also serves as the Education and Outreach Coordinator with Savannah VOICE Festival and VOICExperience.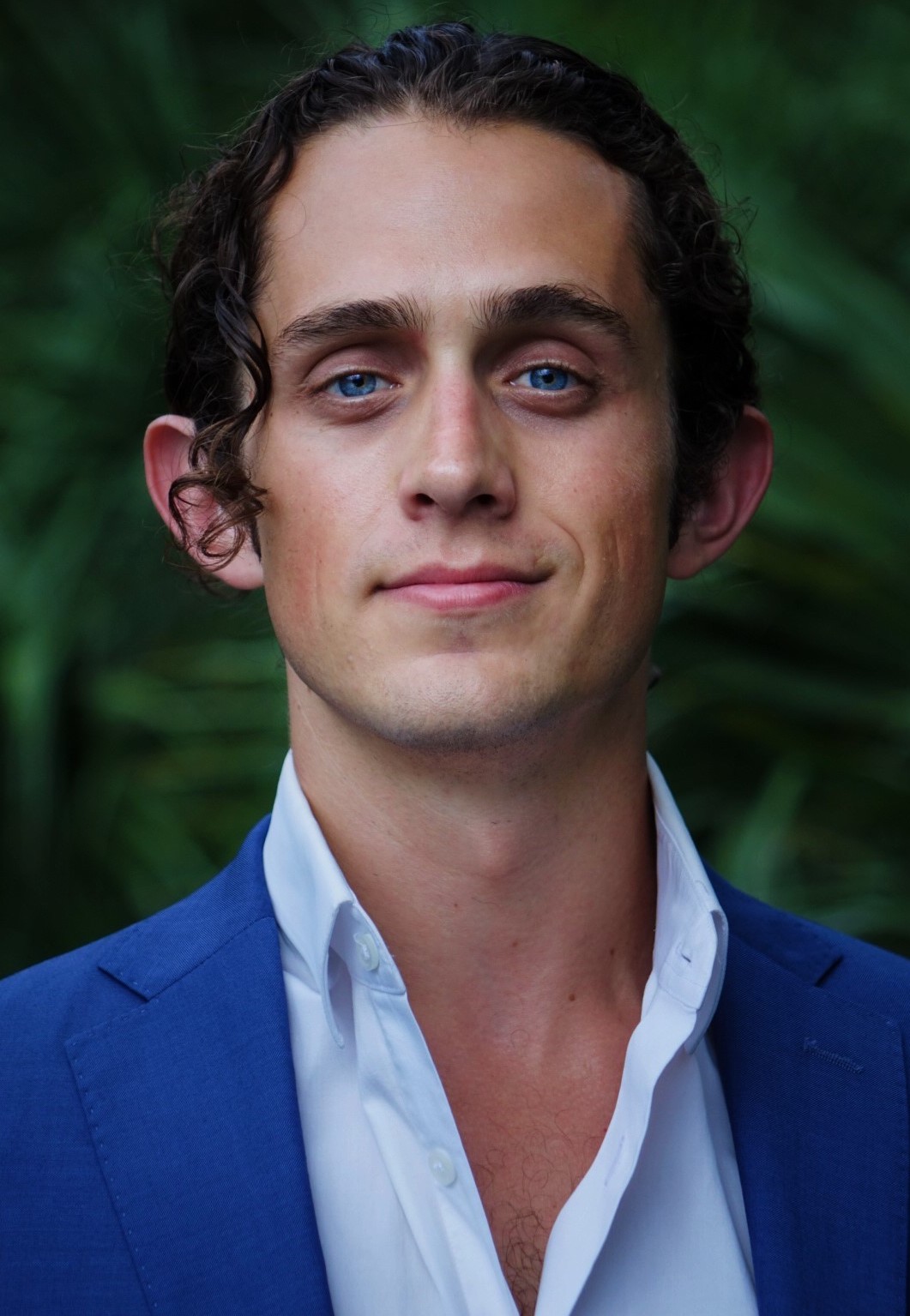 Nicholas Yaquinto
Nicholas Giovanni Yaquinto is a stage performer seasoned in many types of performance including opera, art song, musical theatre, and vocal jazz. He is also a singer song writer with original music distributed to all major platforms and social media channels under the name 'Gio Yaquinto.' Most recently, Mr. Yaquinto released his debut original single and received his Master's Degree in Vocal Performance from Florida State University. He has worked closely with the Savannah VOICE Festival since his debut season in 2017, and in the 2019 summer season performed as Francis in Forever Plaid, The Pilot in The Little Prince, as well as performing a solo concert of his original songs in the Café VOICE concert series, 'Yaquinto Unplugged.'  His first engagement with the VOICExperience was in 2017, at their "Opera as Drama" intensive in New York City, then subsequently as a young artist at the Prague Summer Nights Festival with performances spanning Tabor and Prague of the Czech Republic and in the prestigious Mozarteum in Salzburg, Austria. Mr. Yaquinto has performed with many distinguished companies including Opera Saratoga, The Atlanta Opera, Seagle Music Colony, and more.
---