Pages in a Book
Sat Aug 4 at 7pm
Westin Savannah Harbor, 1 Resort Drive
Tickets: $55-65
Buffet Supper and Show
Premium seating available
The Savannah VOICE Festival kicks off its exploration of "Stories Great and Small" through "Pages in a Book," an introductory concert featuring this season's Festival Artists. Come experience a classic fairy tale, stories of dating successes and disasters, and the tragedy of a hopeless romance as you get to know the Savannah Opera season and the 2018 Festival Artists in this Festival launch! 
Guests should arrive for a 7:00 pm supper reception at the Westin for an 8:00 performance. 
With Dan Gettinger and Constantine Grame, piano
Sponsored by The Salt Table.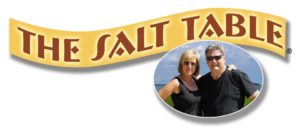 BUY TICKETS
General Seating: $55
Premium Seating: $65
Call the Box Office
Buffet Supper and Show
About Premium Seating
Please look for signage for the Premium Seating section. Seats are not assigned. Donors at the Bizet Level and above automatically qualify for Reserved Seating.
Please note: Seating diagrams are an approximation and are subject to change.
Menu
Sumptous Buffet Includes
— Wheel of Imported French Brie —
topped with Granny Smith Apples, Fresh Raspberries and Blueberries 
Wrapped in Puff Pastry served with Raspberry Sauce and French Bread
— Panzanella Salad —
with Grape Tomatoes, Baby Cucumbers, Red Onion, Greens, 
Fresh Basil, Focaccia Croutons and Balsamic Vinaigrette
— Chicken Picatta —
with Mushrooms, Capers, Sun-Dried Tomatoes 
and Lemon Butter served with Angel Hair Pasta
— Fresh Baked Atlantic Salmon —
with Herb Mushroom Crust served 
with Marinated Tomatoes, Artichokes and Fresh Basil Chive Sauce
— Summer Vegetables —
Marinated Blend
Cash Bar available
Before You Go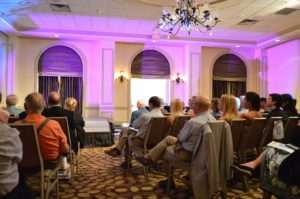 Westin Savannah Harbor
The Westin Savannah Harbor serves as the home for the Milnes VOICE Studio and Camp VOICE, two training programs for singers run by our sister organization, the VOICExperience Foundation. During the month of August, over 100 artists are at the Westin for rehearsals, lessons and coachings in preparation for our various Festival Events.
Audience members may park in the adjacent hotel parking or take advantage of the hotel's Valet services. Performances are located in the Harbor Ballroom on the first floor of the west side of the hotel. A cash bar will be available.
ARRIVAL
We recommend you arrive with plenty of time for parking. Please keep in mind that the box office opens 1 hour prior to showtime and the doors open 30 minutes prior to showtime.